Vinyl Sheet Labels Overview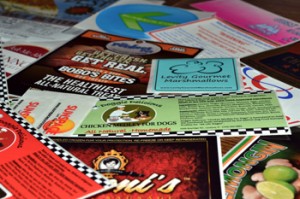 Some products and their labels have to withstand harsh conditions: chemical exposure, moisture, rough handling, abrasion, UV exposure, etc. Vinyl sheet labels are perfect choice labels for such products. They are made out of durable plastic material called vinyl, and printed on sheets that can contain one or many different sized and shaped labels. They can be custom printed by your trusted label provider, or you can buy stock label sheets for home printing on laser or inkjet printers.
We highly recommend vinyl for any waterproof applications. Having in mind its cost compared to other durable synthetic materials, vinyl is by far the best waterproof label material. It is conformable, adaptable to different surfaces and easy to die-cut. When combined with the right kind of permanent adhesive and right kind of printing technology, vinyl sheet can make long lasting labels – up to a few years.
Though you can print vinyl sheet labels on laser and ink printers, most manufacturers advise against printing on inkjet printers if the labels are made for applications that will be in contact with water. If you are printing vinyl sheet labels on laser printers, make sure that you only run the sheet once through the printer; otherwise you might damage the labels and/or the printer.
Even with a few downsides, vinyl sheet labels are very gratifying to use because they are flexible, very customizable and budget-friendly.